Reverse Osmosis Systems Containerized
20ft & 40ft Modules
For Brackish Water, Seawater, River Water and Ground/Well Water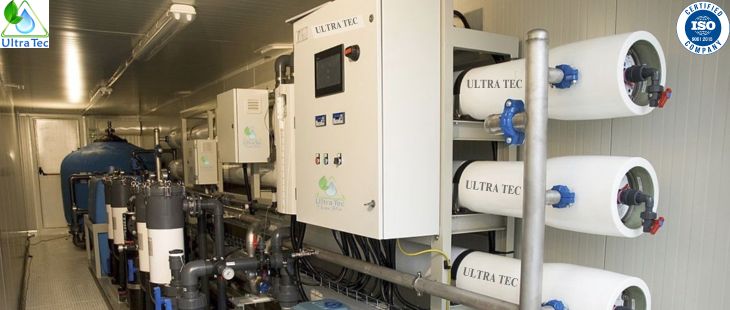 RO Plant UAE water treatment company, Mobile RO Desalination system is the perfect solution for communities or businesses that require a reliable source of clean water on the go. The compact and easily transportable 20- and 40ft modules are ideal for use in remote locations, as a backup water supply, or for disaster relief efforts. The system can treat various water sources, including brackish, seawater, river, and ground/healthy water, producing fresh and clean drinking water in hours.
The Plug & Play feature and integrated "All in One" design make installation and operation a breeze. With a user-friendly interface, anyone can efficiently operate the system, requiring minimal maintenance and oversight. RO Plant Mobile RO Desalination system is the perfect combination of performance, portability, and convenience, making it a popular choice for various applications -Trust UltraTec for top-quality water treatment UAE company solutions that are both effective and eco-friendly.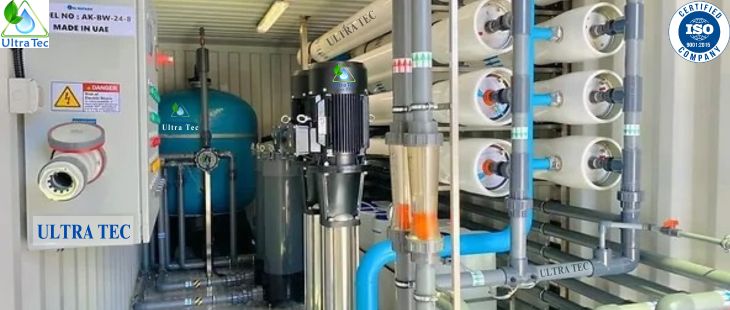 Along with its portability and user-friendliness, the Mobile RO Desalination system from RO Plant is also very efficient. It uses reverse osmosis to remove impurities and salt from water, producing up to 50,000 liters of fresh water daily. If your business or community has a high water demand, the Reverse Osmosis system is ideal, as it can produce up to 50,000 liters of fresh water per day.
RO Plant Mobile Reverse Osmosis Desalination system is also designed with sustainability in mind. Its energy-efficient design reduces the system's environmental impact, while its high-quality components ensure long-lasting performance and reliability. The system's modular design makes expanding or customizing based on your specific needs easy. Whether you're looking for a reliable backup water supply or need to provide clean water in a remote location, UltraTec Mobile RO Desalination system is the perfect solution. We offer water treatment solutions unmatched in quality, efficiency, and sustainability. Our systems are designed with advanced technology and user-friendly features, ensuring they are customized to meet your needs and provide reliable access to clean and safe drinking water. You can trust RO Plant to deliver top-notch UAE water treatment company solutions that are reliable.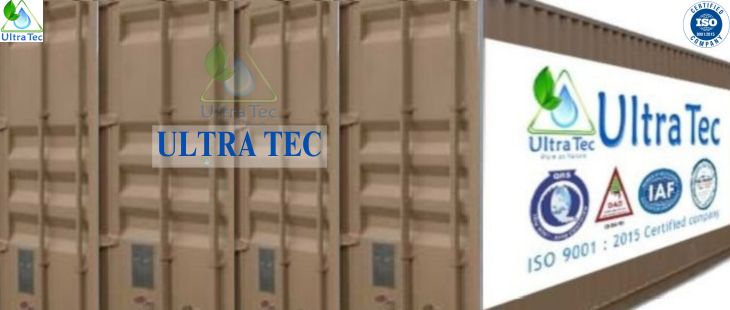 Can produce clean drinking water from different sources, including brackish water, seawater, river water, and ground/well water
Effectively removes impurities such as salt, minerals, and bacteria from water
Due to its portability and ease of transportation, it is well-suited for use in emergencies and remote locations
Providing a durable and expense-effective solution, this system has a durable design and requires minimal maintenance
Choose a suitable location for the system
Install the pre-treatment system to remove larger particles and impurities from the water source
Install the high-pressure pump to increase water pressure.
Install the reverse osmosis membranes to remove dissolved solids from the water
Connect the plumbing to the water source and the storage tank
Connect the system to the power supply or a generator
Turn on the design and adjust the settings
Monitor the design and test the quality of the water produced